Management & consulting analytics
Strategic decision making for private or public affairs in any field of focus can be perfectly supported by A.I.
Business decision making usually is based on a motivation (reason/event) to act leading into four main tasks & dependencies, to prepare the information on which decisions are made.
The four main tasks split further into eight keytasks:
Aggregation
Classification
Validation
Risk Management
People
Public Opinion
Strategy & Trends
Action
Data & Information
Relevant | Irrelevant
Compliance
Predictions
Influencer, Stakeholder
Chances & Challenges
Royal Road
Decision Making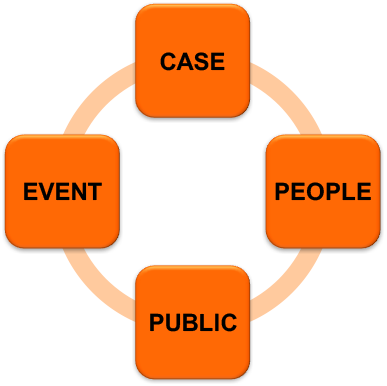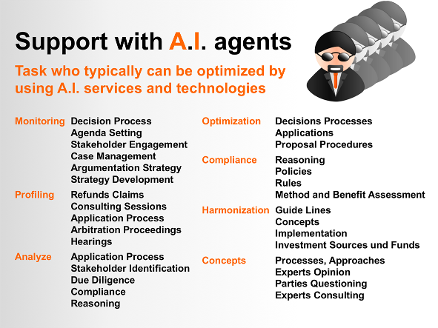 Competitive advantage
Cost savings with higher throughput, better data quality and less risk!
- Faster and more complete data collection
- More accurate and faster analysis
- Automatic monitoring
- Knowledge multiplication
- Knowledge Preservation
- More projects with fewer experts at higher quality
- More accurate risk analysis
- Better forecasting and trend management
Using the semantic fingerprint, the intelligent BrainDocs™ A.I. agents copy the knowledge of the expert and automate the manual process, multiplying the expert with all their knowledge and making the expert more efficient and effective.