BII-Institute is partner of the the ai-one Inc. company group located in the USA and Germany. BII-Institute has locations in Switzerland and Hungary. The whole group of companies are located:
ai-one™ Inc. USA | ai-one™ GmbH GER |
BII-Institute SUI | BII-Consulting Ltd. HUN | DIWA-Capital, SUI
The ai-one™ & BII Group produces software and hardware solutions in the fields of business intelligence, security, robotics, logistics, forensics, life sciences, and many other market areas.
Independent Ideas, Tasks or Projects
The BII-Institute is not only supporting the the ai-one group. The Institute also support independent ideas and solutions within the field of AI and BII. There are many bright Engineers, Students and Talents in the market, who work on different task to improve AI and BII at there best. Corporations, exchange of ideas and supporting independent teams speeds up the the development process and minimizes the investment risk.
BII-Institute has the right balance between commercial applications/tasks and non-profit/open-source tasks.

BII-Institute offers licensing for algorithms, SW-Solutions and customer orientated projects, in the field of intelligent computing within the special field of biologically inspired computing. BII-Institute also offers consulting and training as well as organizes congresses and exhibitions.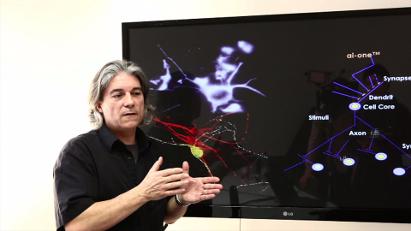 There are always the futurists and the keepers fighting for the "right" decision.
By history we know that many dramatic and innovative decisions mankind made in the past, where very much discussed in controversy. Things which are absolutely "normal" today, where unacceptable and forbidden in the past.
Unfortunately, decisions for the future can only be experience in the future. Therefore, it's a very important process between the keepers and the futurist, so that mankind takes its time to make the best decisions for the future.
The best way of supporting "the best possible decisions" is by sharing and communication of know-ledge. BII-Institute is supporting the process of "knowing better", "finding Answers" being well equipped to make the right decisions by bringing keepers and futurists together and sharing their knowledge and experience.
Connecting Futurists, Keepers, Engineers, Entrepreneurs, Venture Capitalists, Visionaries and Innovators for more know-ledge and better decision making.
Copyright © by BII-Institute 2013-2021, info@diwa-capital.com | SWISS MADE |